PROJE DETAILS
Client
Health Forever International Ltd.
Contract
Design & Build Turnkey
Starting Date
November 2009
Completion Date
November 2010
Construction Area
12,500 m2
Architect
Boyut Architects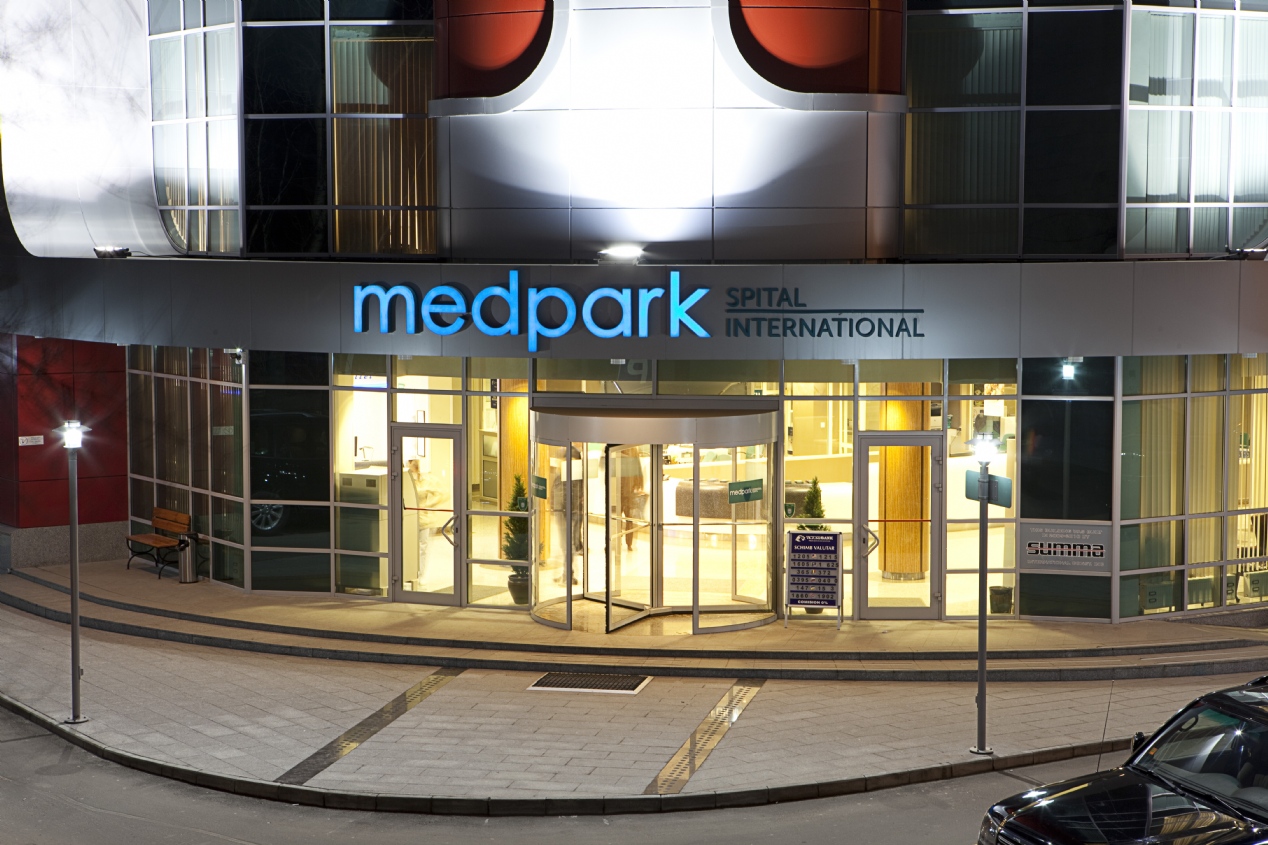 INTRODUCTION
Parallel and in compliance with the privatization policies of Moldovan Government, Medpark International Hospital, the first privately owned full service city hospital, has been inaugurated on February 2011.
We would like to thank the Moldovan Government, The Ministry of Health and ANRE for their wholeheartedly support and blessings. We would also like to thank EBRD, European Bank for Reconstruction and Development for their technical and financial support. Without these, it would have only been a dream to realize such an important project definitely a milestone in the reform process of the health system in Moldova.
Experienced and committed leadership of Summa Group already active in Moldova for 15 years and the highly competent and dedicated staff including all our very professional service providers will enable Medpark International Hospital to offer both the citizens of Moldova and the ex-pats residing in Moldova the most sophisticated, compassionate and state-of-the-art health care compatible with the similar hospitals anywhere in the world.
We proudly declare that Medpark International Hospital will pursue and implement the most up to date technologies, keep a close eye on developments in genetics, biochemistry and diagnostic equipment.
We will extend our resources and do our best;
- To collaborate closely with the Ministry of
Health, ANRE and State University of Medicine and Pharmacy "Nicolae Testemitanu" and other related agencies, to contribute to the development of public health care system,
- To offer 7/24 premium quality health care and services at European standards at compatible and affordable rates,
- To rigorously comply with JCI ( Joint Commission International) standards, rules, protocols and procedures and focus on establishing affiliations with recognized hospitals all over the world.
The last but not the least to say is that the project inclusive of design, procurement and construction has been implemented at a record time of eighteen months, a traditional character of Summa construction.
ARCHITECT'S WORD
Being one of the most experienced architect having accomplished number of projects in Republic of Moldova since 1995, it was a great pleasure for us to design the first private hospital of Moldova.
When we were given the task to create the concept, we immediately started to studying location and site specifications. 7 floors, 12,500 m2 all purpose hospital had to be the most successful project I have ever designed in Moldova.
For this reason my team took into consideration all the aspects of the project including geographical location, climate, demographics of the city, neighboring buildings, accessibility and visibility. Indoor circulation, interaction between departments, patient circulation between departments, efficiency of management, selection of interior and exterior colors, facilities within building to serve staff and patients, electromechanical system selections, interior finishings were all considered from the beginning.
Medpark International Hospital design is based in the flux of space within exuberant touches of the color and materials, designed with easy flow of the patients supported with home atmosphere. Outside cladding of the hospital was inspired from the rivers of Moldova as a reflection of successful circulation of patients to their curing destinations.
75 bed capacity hospital has VIP patient's room at the very top floor to provide comfort for those individuals.
Moldovan healthcare rules and regulations as well as norms and standards were also taken into account. Therefore combination of international design practices together with local requirements allowed us to create a world class hospital not only for Moldova but also for the region.
Selection of finishing materials was carefully studied in order to comfort the patients as well as to increase the maintenance efficiency during the operational times.
Central cafeteria is designed as a meeting point and located in the very heart of the building. Technical premises located at the underground floor allow the employees to dress up for the working day and separated from patient's floors.
Selection of lighting systems was also a crucial part of design development. We had to make sure that all patients and employees had maximum amount of sunlight during the day as well as enough lighting in the dark.
Medical waste collection and disposal was also a very important part of our design. Using number of different consultants in each such issue allowed us to design one of the most successful hospitals of the region.
Structural design made of reinforced concrete frame will give a long life to this hospital thus enabling many patients to get cured for many many years.